WELCOME TO JAGDAMBA POLYMERS PRIVATE LIMITED
Celebrating 25 Years of Excellence in the Industry
Jagdamba Polymers Pvt Limited takes great pride in observing the year 2023-24 as our 25th successful year since our establishment in 1998. Operating from our two world-class and efficiently organized factories, spread over an expansive area of 150,000 sq. ft., located in the city of Balasore, Odisha State, in the eastern part of India.
Leading Manufacturer of High-Quality Plastic Houseware, Moulded Furniture, and PET Preforms
We are the leading manufacturer of innovative and high-quality plastic houseware products and moulded furniture, under our renowned brand name "Ankur." With an impressive legacy of 25 years, we have earned the trust and confidence of consumers by establishing "Ankur" as one of the strongest brands in its segment. Our products are widely recognized for their exceptional design, durability, aesthetic appeal, vibrant colours, and other attractive features. All of these products are marketed through our marketing offices and networks across several Indian states and also cater to the international market through exports
Additionally, we specialize in the production of PET preforms in various specifications specifically designed for the beverage industry. Our PET preforms are manufactured using state-of-the-art PET production lines, known for their superior quality. We have implemented robust quality control systems to ensure the highest standards in our products. Our clientele for PET preforms includes multinational companies. Feel free to contact us to discuss your specific requirements.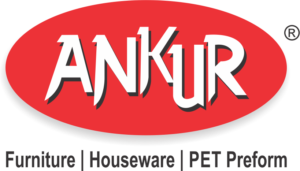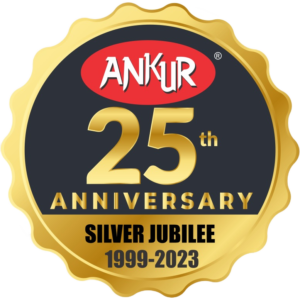 Extensive Product Range to Fulfil Your Household Needs
At Jagdamba Polymers, we offer an extensive range of over 300 products in the household segment, constantly expanding our offerings. Our diverse product range includes kitchenware, tableware, bathroom accessories, cleaning tools, kids' products, thermo-ware, PET bottles and containers, as well as various injection and blow-moulded items. In the moulded furniture segment, we provide a wide selection of chairs, tables, stools, and more.
We take great pride in adhering to industry-leading standards and have received certifications from the renowned Certifying Agency, Bureau Veritas, for our Integrated Management System (IMS), covering ISO 9001:2015 for Quality Management System (QMS), ISO 14001:2015 for Environmental Management System (EMS), ISO 45001:2018 for Occupational Health and Safety (OH&S), and the ZED Certification from the Quality Council of India. Additionally, for PET preforms products, we have obtained ISO:22000:2018 Certifications for Food Safety Management System (FSMS) from another renowned Certifying Agency, SGS. With a team of highly qualified technical experts and advanced testing equipment in our quality labs, we ensure the highest standards of quality in every product we deliver.
As we celebrate our 25th successful year, we reflect on our journey of excellence and express our heartfelt gratitude to our customers, partners, employees, vendors, and all the stakeholders who have played a vital role in our growth and the achievement of this significant milestone. We remain dedicated to providing exceptional service, customized solutions, and a customer-centric approach.
We Are Your One-Stop Shop for Plastic Moulding Solutions
At Jagdamba Polymers, we are committed to being your one-stop shop for all your plastic moulding needs. We are ready to take up your injection and blow moulding and PET Preforms needs. Our mission is to seamlessly integrate your requirements into our business practices, prioritizing your satisfaction. We offer exceptional service, customized solutions, and a customer-centric approach to ensure your complete satisfaction. Discover more about our impressive infrastructure strength in the "About Infrastructure" section.
Social and Environmental Responsibility
We take great pride in our social and environmental responsibility as a company. We actively contribute to sustainable practices and community welfare, making a positive impact beyond our business operations.
Explore Our Website and Contact Us Today
We invite you to explore our website to discover our extensive product range and learn more about our capabilities. Whether you require standard products or customized solutions, we have the expertise and resources to meet your needs. Contact us today to discuss your plastic moulding requirements or request a quote. We look forward to the opportunity to serve you and exceed your expectations.